Petroleum engineers figure out where to get oil and gas out of underground reservoirs. Petroleum engineers have more than enough possibilities to travel because oil and gas companies frequently operate internationally. A bachelor's degree in petroleum engineering or relevant engineering region is expected. Some colleges offer a five-year curriculum in which you can obtain both a bachelor's and a master's degree. Petroleum engineers are projected to create 2,200 new jobs and employment opportunities between now and 2030, a 38 percent growth. Petroleum engineers earn a salary range of $137,000 with the most being $185,130 in Texas.
Financial managers are in charge of an organization's financial health, which includes managing investment operations, preparing financial reports, and formulating long-term strategies that match their employers' objectives. A bachelor's degree is often required, as well as five or more years of experience in the commercial or financial world. One situation is prior expertise as an accountant, auditor, securities sales agent, or financial analyst. Financial managers have a bright future ahead of them: employment is expected to grow by a healthy 17% through 2030, resulting in an increase of 118,200 job openings. Financial managers earn a salary range of $134,000 with the most being $215,000 in the New York City, Newark, and Jersey City, New Jersey metropolitan areas.
Becoming an airline pilot is a great American dream. Ever since aviation went public, offering the masses an inexpensive to visit other places as well as traveling abroad, becoming a pilot has stimulated many a young boy and girls imagination for a better life. Commercial pilots provide unscheduled flights such as charter flights and aerial tours, whereas airline pilots transport passengers according to a predetermined schedule. They might also be corporate pilots escorting executives around the globe on various missions for their companies. A college certificate isn't required for a commercial pilot profession, but you will need a commercial pilot's certification from the FAA. Airline pilots earn a salary range of $130,000 with the most being $154,000 in Sioux City, Iowa.
If you love science and math, you might want to consider becoming a physicist. These scientists have a keen understanding of the relationship between energy and matter and can apply this knowledge to solve problems. You'll need to be diligent and have an insatiable appetite for knowledge. In addition, you'll need to be able to solve complex problems, which can require you to apply your mathematical skills. If you want to make a difference in the world, becoming a physicist could be the perfect fit. Physicists earn a salary range of $130,000 with the most being $171,000 in hartford, CT.
Lawyers advise clients on legal matters and represent them in resolving their issues and disputes. Most lawyers work in private offices or in corporate legal offices, although government employment is also common. Law is a vast field that requires a broad set of skills to practice. One lawyer cannot effectively represent you in every area of the law. Much like doctors specialize in certain body parts and diseases, a lawyer should be skilled in one or two specific areas. Here are some tips on how to choose a lawyer: To practice law in most states, you must graduate from a three-year Juris Doctor program and pass a rigorous licensing exam. The average salary range for a lawyer is $162,000 per year with those in California earning over $231,000.
A political scientist studies political systems and the ways in which people influence and control them. Their work may include national or international politics, economic policy, political theory, comparative politics, or other areas of study. They study historical documents and analyze data to identify patterns and predict future trends. Some political scientists focus on particular political parties, civic groups, labor unions, and globalization. They may also study the relationship between different types of governments and the behaviors of the people who live in them. Almost half of political scientists work in federal government. The minimum education requirement for these positions is a graduate degree in political science, public administration or a related field, but a bachelor's degree can get your foot in the door as an assistant. The average salary is $123,000 per year with the top salary being over $156,000 in Baltimore.
Optometrists are doctors who diagnose and treat vision problems as well as eye injuries and diseases. In addition to education, optometrists must be licensed to practice. This requires completion of a Doctor of Optometry program. Most states also require optometrists to pass a written exam administered by the National Board of Examiners in Optometry. Licenses must be renewed every one to three years. To renew, optometrists must take continuing education courses. In addition to the education requirements, states may also regulate the profession. Three years of post-secondary education are required for acceptance into a four-year program leading to a Doctor of Optometry degree, but most candidates complete a bachelor's degree before entering an O.D. program. Graduates who wish to specialize may complete a yearlong residency program after graduation. The salary range for optometrists is $121,000 per year with the highest salary of $228,000 in Columbia, SC.
If you enjoy the O.R. aka…The Operating Room, anesthesiology is the profession for you. It is a highly stressful career with frequent high-stress situations that require quick decisions. While you will be surrounded by a surgical team of professionals, anesthesiologists are the unsung heroes of the operation. Unlike surgeons, patients rarely thank the anesthesiologist for their work; they tend to thank the surgeon. Nurse anesthetist is the last — or first, in terms of earnings — of the nursing trinity included in GOBankingRates' ranking. These APRNs administer anesthesia, monitor patients while they're under anesthesia and care for patients after their procedures. In addition to graduate-level study, passing RN and APRN exams and earning licenses to practice, nurse anesthetists must maintain board certification through the National Board of Certification and Recertification for Nurse Anesthetists. The average salary is $117,000 per year. In Duluth , MN you can earn well over $270,000.
The career of Doctor Assistant (PA) was founded in 1965 after physicians recognized a need for additional primary care physicians. There was an unequal distribution of physicians. The first class of PA students was selected from a group of Navy corpsmen who had already completed considerable medical training during their service in the military, including a war in Vietnam. At the time, they had no equivalent civilian employment. The program's curriculum was modeled on the fast-track training doctors had during World War II. A physician assistant career might appeal to those who want to work in patient care but want a more clinical experience than nursing provides — without the long years of school and training to become a physician. PAs perform patient exams, order tests, diagnose illnesses and injuries and provide hands-on treatment under the supervision of a physician. Job requirements include a master's degree and a license, which requires passing an exam. Many PA candidates have experience working as an RN, emergency medical technician or paramedic. The average salary is $111,000 per year. In Salinas, CA they are paying over $165,000.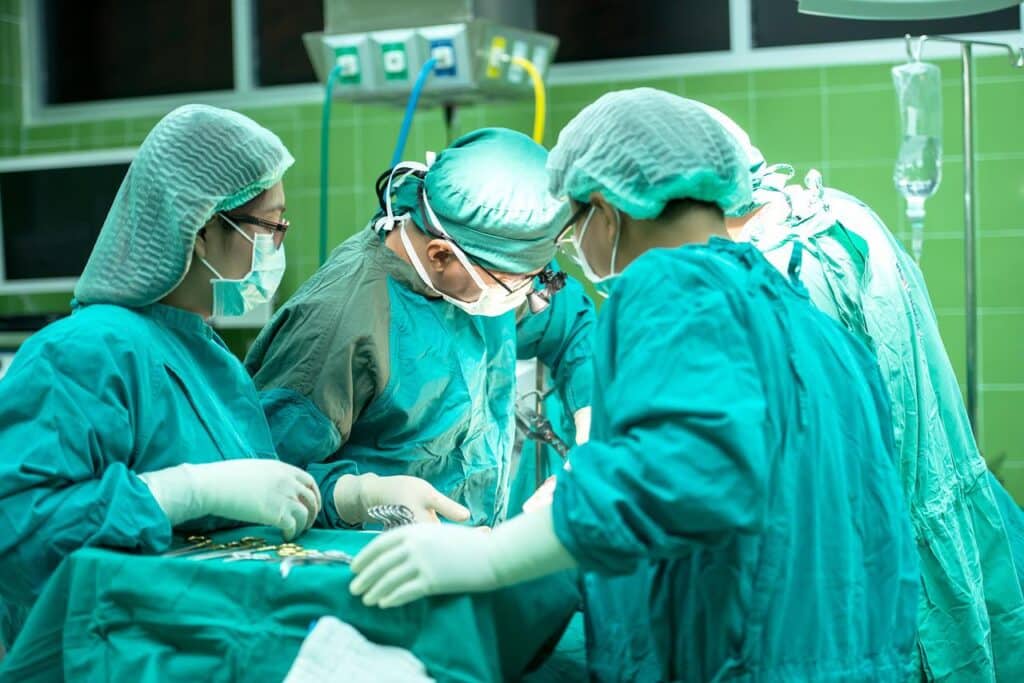 Those who work as nurse practitioners earn an average annual salary of $111,600. The salary varies widely depending on the location of the practice, experience, and specialty. Nurse practitioners in California earn more than those in Tennessee, who earn less than half as much. While nurse practitioners may have fewer duties, the salary of a registered nurse is higher. A specialized certificate and administrative role are also available for nurse practitioners. The following is a list of salary expectations for nurse practitioners. Nurse practitioners fall under the same general category as nurse midwives, but their role is that of a general practitioner — although some do focus on a clinical specialty, such as geriatric or psychiatric health. You'll need at least a bachelor's degree, but master's degrees are more common for APRN candidates, some of whom go on to earn a Ph.D. or Doctor of Nursing Practice. Certification by the American Academy of Nurse Practitioners Certification Board or a similar board might also be required.
In addition to delivering babies, nurse midwives provide gynecological care, family planning services and prenatal care to pregnant people. As advance practice registered nurses, they manage medical emergencies and assist surgeons during cesarean sections. Of the total 271,900 APRNs practicing in 2020, just 7,300 were nurse midwives. To join their ranks, you'll need at least a master's degree as well as RN and APRN licenses, which require passing exams. Nurse midwives may also be required to obtain certification through the American Midwifery Certification Board. There are many benefits to becoming a certified nurse midwife. The field is very diverse, with opportunities in private practice, health maintenance organizations, hospitals, birthing centers, and inner-city settings. Nurses with certification may work in any of these settings, as well as with physicians and midwives to offer specialized care. Certification of nurse midwives is conducted by a national organization, which requires that nurses meet certain professional standards. The New York State Association of Licensed Midwives is one example. The average salary is $111,000 per year. However, if you want to move to sunny California, you can earn over $191,000 in Los Angeles and Long Beach.
Working primarily for finance and insurance companies, actuaries use statistical data to estimate the probability and financial costs of events like accidents and death, and then devise strategies to mitigate the risk and enhance profitability. The outlook is good for those entering the field. Growth is expected to reach 24% through 2030, which would mean 6,800 new jobs. You'll need a bachelor's degree in math, statistics or a related field to get an actuary position, but you don't need prior experience — you'll train on the job. While many people associate actuaries with the insurance industry, the role is expanding to other sectors of business. These professionals bring key skills to fields ranging from data mining and health financing to wealth management and banking. The growing popularity of self-driving cars has also created a demand for actuaries. Listed below are the benefits of becoming an actuary. They include the chance to work with cutting-edge technology. As a result, the career opportunities are wide-ranging. The average salary is $111,000 per year. In Charlotte, NC you can earn over $150,000.
A sales engineer is an important member of a sales team. While they have deep technical expertise, sales engineers need to have parallel expertise in "soft" skills such as customer relations, engagement strategy, and an in-depth understanding of their targeted industry. A sales engineer needs to be able to make technical concepts easy to understand and convey to a broad audience. Luckily, this job description covers several of these areas. Sales engineers are sales representatives who sell scientific and technology products and services to organizations. In addition to having good sales skills, sales engineers need scientific expertise in how their products are made and function. They may also be involved in new product development. A bachelor's degree in a technical field like engineering — or training or experience in a technical field — coupled with sales skills will help you land a sales engineering position. The average salary range is $108,000 – $163,000 per year.
A career as a chemical engineer requires the individual to be analytical and be able to apply complex concepts. This job involves evaluating and analyzing complex chemical processes to find creative solutions to production problems. It also requires an individual to have an innovative mindset when it comes to chemical compounds. Creativity will be crucial in the work environment and in decision-making processes. Ultimately, the chemical engineer will need to understand the effects of different chemicals on the environment and people who will be consuming them. Chemical engineers apply scientific and mathematical principles to problems involving the manufacture and use of chemicals, food, pharmaceuticals, fuel and other products. Most work for engineering services and in research and development. A bachelor's degree in chemical engineering or similar degree is usually required, and internships and co-op programs can be helpful as well. The average salary is $108,000 per year. In Midland, TX you can earn a salary of almost $160,000 each year.
As an economist, you'll study the economy and how it affects different sectors. You will study statistics, econometrics, statistics, and data analysis. Some types of economics require a background in social sciences and human behavior. Aside from a strong analytical mind, economists should also possess sharp critical thinking skills. They must be well versed in the latest economic trends. And they must be comfortable using computer programs to analyze data. Economists can work in a variety of settings, analyzing economic data, identifying trends and staying apprised of issues affecting the production and distribution of goods, services and resources. Most work for the federal government. Positions generally require a graduate degree, and those in the private sector might require some work experience as well. The average salary range is $108,000 – $153,000 per year.
An electrical engineer creates plans for various types of electrical projects. They will determine how the project will look, the budget, and the amount of time it will take to complete it. An electrical engineer will take into consideration all the needs of the client as well as international, national, and local safety guidelines to make sure the project is safe and functional. An electrical engineer will also perform calculations, such as voltage drop and photometrics, to ensure the correct operation of various electrical equipment and systems. Electrical engineers develop and improve products that rely on electrical power, such as auto electrical systems as well as power-generating, communication and navigation systems. Electrical engineers design the components that go into products and systems. Although you can get engineering jobs with a bachelor's degree, a master's allows you to teach at the college level or work in research and development. The average salary is $103,000 per year. Again, if you want to live in California, then you can earn over $150,000.