What Occupations Are Available to Those Who Have Earned a Business Management Degree?
A business management degree can open a world of opportunities for those looking to pursue a career in the business field. With this degree, you can find work in a variety of industries, such as accounting, finance, and even marketing. Want to start your own career in business? Business management graduates learn more about what you can do with a degree in business management and how to gain the knowledge and skills you need to succeed in one of these in-demand jobs:
Accountants:
Financial Accounting and accountants play an important role in our economy by examining financial statements, analyzing business models for efficiency, safeguarding compliance with laws and regulations, and suggesting ways to cut costs and increase revenue. The median salary for accountants is $77,250 per year which the BLS predicts will grow 6% over the next decade.
Financial analysts:
The management analyst also has great potential with a business management degree. An organization's financial health is greatly enhanced by the work of financial analysts. Financial managers assess vital data from previous years to look for opportunities and make forecasts about the future that a company can use to establish or expand their operations. BLS states that financial analysts make an average salary of $85,660 annually, making them even more beneficial as the economy expands with new global business prospects.
Source: snhu.edu
Human Resources Manager:
Human Resource Management acts as a bridge between management and employees, overseeing employee recruitment, onboarding, engagement, benefits programs, and managing workplace conflict.
As the legal landscape and business laws related to employment and the increasing integration of technology in HR management continues to evolve, organizations are expected to seek professionals with an understanding of these areas. According to the Bureau of Labor Statistics (BLS), the outlook for Human Resources Managers is bright, with a median annual salary of $126,230 in 2021 and an anticipated 7% growth rate through 2031.
Market Research Analyst:
Market research analysts are instrumental in determining a firm's position within the market by using statistical analysis combined with financial analysis of rival companies, product demand and cost. Their insight into customer habits can be used to refine marketing strategies and gain a better understanding of sales trends. Companies are increasingly using data to drive their business objectives and market research analysts, who possess valuable skills and knowledge, are in high demand.
The Bureau of Labor Statistics states that the median income of market research analysts in 2021 was $63,920 and that the industry is projected to grow 19% over the next decade.
Source: snhu.edu
Marketing Manager: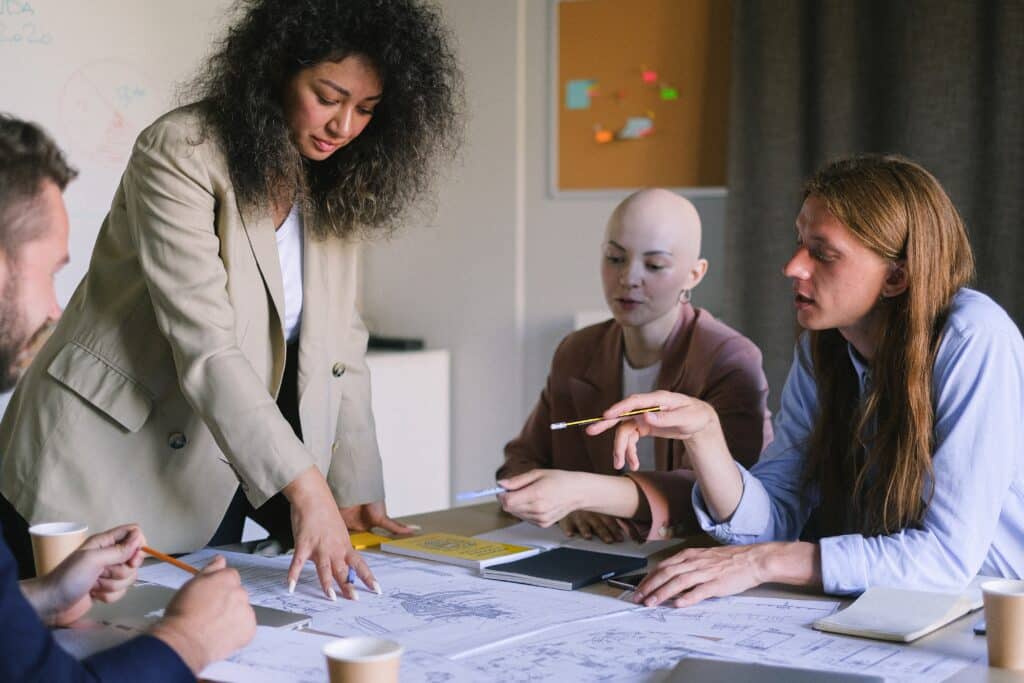 As a marketing manager, you are responsible for a wide range of duties such as aiding in the development of an organization's brand identity, increasing sales, and setting the course for long-term growth. You'll generate promotional campaigns, shape advertisements, and manage advertising contracts. Additionally, daily tasks involve overseeing social media channels, email marketing initiatives, and website content. With the demand for digital marketing professionals rising and more companies seeking to make their mark on the global market, the number of positions available for well-qualified marketing managers is expected to grow.
According to the Bureau of Labor Statistics, the average salary for marketing managers in 2021 was $133,380, with an expected 10% growth rate between 2021 and 2031.
Sales Manager:
As a sales manager, you will oversee the distribution of goods and services, setting target goals and analyzing data to control inventory levels and discover new opportunities. Additionally, they are responsible for hiring and training sales personnel.
The Bureau of Labor Statistics cites that the median salary for the position was $127,490 in 2021 and job opportunities are expected to grow by 5% through 2031; this demonstrates the importance of effective sales teams to a company's bottom line.
Source: snhu.edu
What Career Opportunities Are Available with an International Business Management Degree?
As technology continues to evolve, businesses have unprecedented opportunities to reach customers around the world. With a degree in international business, you can take advantage of this dynamic global market and join an ever-growing sector.
An international business degree provides you with knowledge in areas such as international market analysis, global business development, international finance and ethical standards for international operations – all of which are essential skills for the many jobs in high demand and projected to increase as businesses extend their reach into global markets.
International Marketing Managers:
International marketing managers are responsible for helping businesses grow on a global scale, as well as promoting their brand internationally. Data from PayScale shows that these professionals typically have a median salary of $88,156.
International Operations Managers:
Managers of international operations typically earn a median salary of $75,460 (according to PayScale) and are responsible for the coordination of facilities operations and organizational management in multiple countries. These managers also collaborate with other high-level executives to map out long-term plans for sales and growth.
International Tax Managers:
International tax managers play a critical role in any international business' financial operations by making sure that the company's organizational structure is compliant with all applicable tax regulations. Professionals employed in international tax management typically fill out tax forms and find ways to reduce their taxes for a salary of approximately $117,222, as reported by PayScale, resulting in greater profits.
Source: snhu.edu
Getting Started in a Business Career: What You Need to Know
If you're interested in a career in business, consider enrolling in a business or international business degree program. This type of program allows you to gain an understanding of management, marketing and data analysis principles while developing key skills like communication, problem-solving, collaboration and research. A master's degree can provide you with the opportunity to gain a deeper understanding of international business topics, ethical, cultural, and regulatory factors that affect businesses expanding abroad, as well as give you the skills needed to secure higher-level management positions.
You can pursue a more specialized curriculum by selecting a concentration in an area of particular interest. Common concentrations include accounting, finance, economics, entrepreneurship, human resources management, information systems management, international business, and marketing. With the wide range of choices available, it's easy to find an ideal match for your interests and career aspirations.
A business degree program will provide you with fundamental knowledge of principles such as management, marketing, business laws and data analysis, while also developing key skills like communication, problem-solving, collaboration and research. Additionally, the program offers an in-depth exploration into international business environment topics along with the ethical, cultural, and regulatory factors that influence businesses during global expansion.
If you want to further develop your skills in the business landscape, consider selecting a specialized field of study in an area of interest. There are over a dozen concentrations to choose from such as:
Business degree in entrepreneurship
A business degree in entrepreneurship can be a great way to gain the skills and knowledge necessary to start and manage your own business. This type of degree focuses on the fundamentals of running a business, including accounting, finance, marketing, operations management, and more. It also provides an understanding of the legal aspects of starting a business, such as taxes and regulations.
Business degree in human resources
A business degree in human resources is an excellent choice for those with career goals in the field of human resources. This type of degree provides students with the knowledge and managerial skills necessary to effectively manage personnel within an organization. With this degree, graduates can become human resource managers, recruiters, or even consultants.
Business degree in industrial-organizational psychology
A business degree in industrial-organizational psychology is a great choice for those interested in the study of human behavior and how it affects the workplace. This type of degree focuses on understanding the dynamics of organizations, their employees, and their customers. It also looks at how to improve organizational performance by applying psychological principles to management practices.
Business degree in management information systems
A business degree in management information systems (MIS) is a great choice for those looking to pursue a career in the field of technology and business. MIS degrees provide students with the knowledge and skills needed to design, implement, and manage computer-based information systems that support organizational objectives. MIS degrees typically focus on topics such as database design, system analysis and design, and network security.
Business degree in organizational leadership
A business degree in organizational leadership is a great choice for those who want to pursue a career in management. This type of degree focuses on the skills and knowledge needed to lead and manage organizations, including understanding how to motivate employees, create effective teams, and develop strategies that will help an organization reach its goals. Organizational leadership courses cover topics such as communication, problem solving, decision making, and management leadership tasks.
Those who hold a business bachelor's or master's degree will be well-positioned to enter the corporate world and secure an exciting role that enables companies and organizations to reach their full potential.
Source: snhu.edu
Business Degrees for Busy Professionals, Available Online
For working professionals looking to advance their career, an online business degree can be a great way to gain the skills and knowledge necessary for success. WGU's Online Bachelor of Science Business Administration—Online Business Management Degree program is designed specifically for those who are already employed and need to balance their studies with their current job. This program allows students to gain a breadth of skills and business savvy that enhance their résumé and add to their strengths, such as becoming a better manager and more confident leader.
The program also offers flexibility, allowing students to progress as quickly as they're able through the coursework so they can graduate sooner. With this degree, graduates can become eligible for promotions, earn more money, and gear up for an exciting career in business. By earning an online business degree from WGU, working professionals can hone their business acumen and garner added respect from employers and colleagues alike.
Source: wgu.edu
What You Will Learn
The Colangelo College of Business Bachelor of Science (BS) in Business Management degree can provide you with the management skills and leadership skills necessary for successful business management. Through this on-campus and online program, you can analyze different business situations and collaborate with classmates on the development of strategies.
The Bachelor of Science in Business Management degree provides you with the skills to become an international leader, critical thinker, and ethical entrepreneur. You'll learn about organizational transformation strategies, emphasizing proven methods for successful change. This program provides an essential foundation in business know-how as well as an intense overview of current management theories, concepts, and practices related to today's industries.
The BS in Business Management degree program offers students the opportunity to learn a range of skills and business theory, including these:
Finance, accounting, networking, and strategy analysis – both online and on-campus.
The ability to understand organizational behavior and structures
Analytical and critical thinking
A creative approach to problem solving persuasive written and oral communication
Numeracy and the ability to research, interpret and use business data initiative and the ability to manage time, projects, and resources
Source: gcu.edu
Business managers have a variety of job opportunities available to them.
Business faculty at business schools understand that a degree in management is crucial for employers seeking to make the most of their resources and employees; additionally, they emphasize that technical business disciplines such as accounting and finance often provide stronger opportunities financially for entry-level positions compared to those available with general management. Nevertheless, they point out that the breadth of knowledge gained through a management education is beneficial in the long term, as it trains people to work within multiple divisions of an organization and cooperate with a range of colleagues.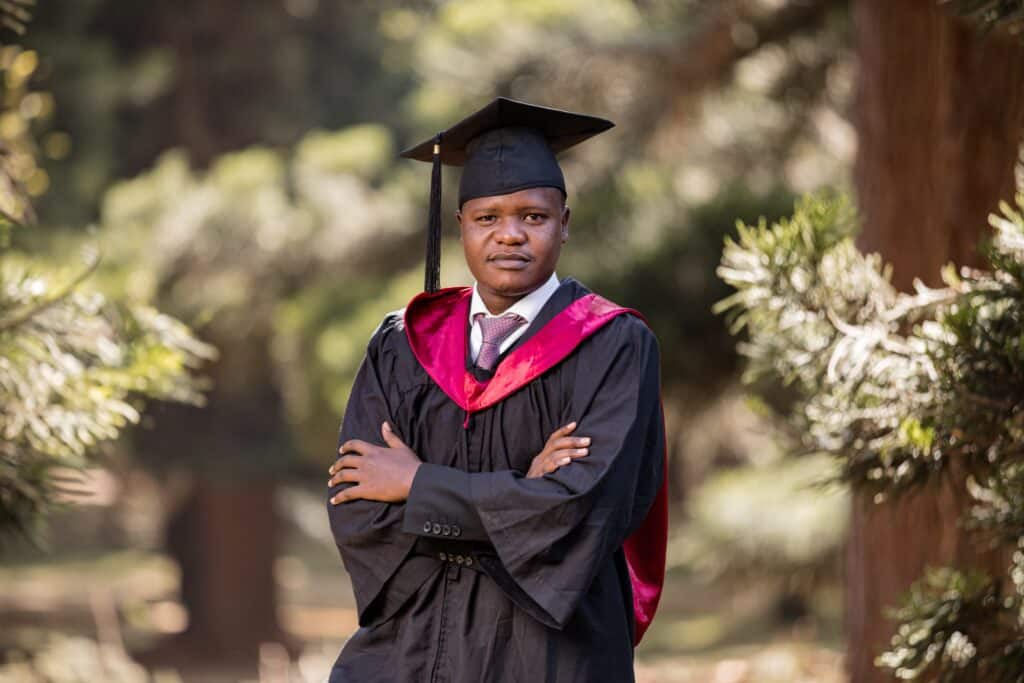 As opposed to entrepreneurship programs which focus on the launching and scaling of businesses, management courses offer a more widespread education, say business school faculty. Through these classes, students learn to administrate corporations at all stages, from early-stage startups to mature companies. Hiring managers are sometimes dubious that an individual with an entrepreneurship degree would remain with a company for a long time; however, they have much less doubt regarding somebody who holds a management credential, according to B-school faculty.
People with economics and management degrees both can expect promising job prospects, according to educators. As knowledge of how the economy works is invaluable in any industry, they suggest that future management students take courses in economics.
Holders and recruiters alike emphasize how versatile and portable a management degree is, making it a desirable credential.
Samantha Olmsted discovered that broad business knowledge through their double major in management and finance at Tulane University in Louisiana can open the door to many possibilities, as they mentioned in an email.
Olmsted, the Director of Search and Content at Online Optimism (a digital marketing firm based in New Orleans), suggests graduates may pursue a career path in SEO and content marketing, finance, accounting, sales, governmental work, entrepreneurship, or project management.
Experts say that a business management degree is a marketable credential for each of the following positions:
Accountant.
Banker.
Business analyst.
Compensation specialist.
Executive.
Financial analyst.
Financial director.
Human resources manager.
Investment banker.
Management consultant.
Marketing analyst.
Marketing director.
Nonprofit manager.
Private equity analyst or associate.
Project manager.
Sales representative.
Talent acquisition specialist.
Venture capital analyst or associate.
Vice president of finance.
Vice president of marketing.
Harry Kaiser, associate dean for academic affairs at Cornell University's Charles Dyson School of Applied Economics and Management in New York, claims the job options for business management degree holders are plentiful and can lead to highly sought-after positions in the city. As examples of successful alumni from the university's undergraduate business program, he cites those who have found employment at Goldman Sachs or Ernst & Young.
Job growth in management occupations is expected to be higher than average when comparing 2019 and 2029, with the Bureau of Labor Statistics predicting a 5% increase over that decade as opposed to overall job growth rates of 4%.
The Bureau of Labor Statistics states on its website that the formation of new organizations and expansions of existing ones will drive employment growth, with management occupations having the highest median annual wage of all major occupational groups at $105,660 in May 2019.
Bryce Bowman, MBA graduate from the Carlson School of Management at University of Minnesota–Twin Cities, highlighted in an email that obtaining a business management degree offers versatility within the business field.
As Bowman, founder of the People First Planning financial consulting firm in Minneapolis, noted, "the collaborative state of business today necessitates employees who are adept at collaborating with colleagues outside of their own field."
Bowman stated in a phone interview that business management programs are broad as opposed to specialized business discipline programs, and often encompass courses such as marketing and Human resources. He is aware that you don't need a business degree to be successful as a business leader, even though he has degrees in business himself.
Nevertheless, according to Hyman, a benefit of getting an MBA is that it grants you the acumen needed to be successful quickly at a new job. He states that one essential factor employers focus on is how soon you'll generate value and provide a return of investment.
Source: usnews.com
How Do I Know if a Degree in Business Management is Right for Me?
For those with some college experience who wish to build on their knowledge and pursue a management career, the Bachelor of Science in Business Management (BSBM) is an excellent choice. This degree program equips students with the necessary expertise and capabilities they need to be successful managers. It encompasses topics including but not limited to business strategy, organizational behavior, finance, accounting, marketing, and operations management. With this degree program, students will be able to develop their leadership skills while gaining the ability to think critically and strategically about business decisions.
In addition to the academic side of the BSBM program, it also offers many opportunities for personal growth. Business managers need to be creative problem solvers with strong leadership qualities and entrepreneurial mindsets. They must be able to adapt quickly to changing norms while inspiring others with innovative ideas. The BSBM program provides students with the tools they need to become successful business managers who can make sound decisions that will benefit their organization or company. If you are looking for a way to advance your career while developing your professional skillset, then the Bachelor of Science in Business Management may be right for you.