How to Become an Electrician
Becoming an electrician is a great career choice for those who are interested in working with electricity and electrical equipment systems. Most electricians learn on the job through an apprenticeship, or journeyman electrician jobs, which typically lasts four to five years. During this time, they will gain hands-on experience while learning the basics of electrical installation, maintenance, and repair. Additionally, some electricians may choose to attend a technical school to gain additional knowledge and skills before entering into an apprenticeship program.
There is currently a high demand for experienced electricians and electrician apprentices. In order to become an electrician, most states require that you obtain a license from your local or state electrical licensing board. In California, where there is great demand for a solar electrician for solar panel installation, there might be more licenses to apply for. To do so, you must pass an exam that tests your knowledge of electrical safety codes and regulations. Additionally, you may need to complete continuing education courses throughout your career in order to maintain your license. Becoming an electrician can be a rewarding and lucrative career path; however, it requires dedication and hard work in order to succeed.
Source: bls.gov
Education for Electrician Jobs
A high school diploma or equivalent is the minimum requirement for anyone wishing to become an electrician. For those looking to gain more specialized knowledge and skills, many technical schools offer programs related to circuitry, safety practices, and basic electrical information. These programs provide students with a comprehensive understanding of the field and can help them prepare for their apprenticeship. Graduates of these programs usually receive credit toward their apprenticeship, making it easier to transition into a career as an electrician.
Technical schools are a great way for aspiring electricians to get the training they need in order to succeed in the field. Not only do they provide students with a comprehensive understanding of the subject matter, but they also give them credit towards their apprenticeship which makes it easier for them to transition into a career as an electrician. Furthermore, these programs often include safety practices which are essential for any electrician working in the industry. With this knowledge and experience under their belt, graduates of these programs will be well-prepared to enter into an apprenticeship and eventually become certified electricians.
Training for Electrician Jobs
Electricians are highly skilled professionals who require extensive training to become certified. Most electricians learn their trade in a 4- or 5-year apprenticeship program. During the program, apprentices receive both on-the-job training and technical instruction. On-the-job training typically consists of 2,000 hours of paid work per year, while technical instruction covers topics such as electrical theory, blueprint reading, mathematics, electrical code requirements, and safety and first-aid practices. Specialized training may also be provided for soldering, communications, fire alarm systems and elevators.
Various organizations sponsor apprenticeship programs for aspiring electricians. These include unions and contractor associations that provide the necessary resources for successful completion of the program. Those with prior experience in the military or construction industry may qualify for a shortened apprenticeship based on their experience and testing results. With the right combination of knowledge and skills acquired through these programs, electricians can become certified professionals in this field.
Licenses, Certifications, and Registrations
Journeymen Electricians must be licensed in order to legally practice their trade. Licensing requirements vary by state, but most states require electricians to pass a test and be licensed. It is also helpful if they have some electrical work experience as well. This usually is achieved thru some apprentice experience. The tests have questions related to the National Electrical Code and state and local electrical codes, all of which set standards for the safe installation of electrical wiring and equipment. For more information on licensing requirements, contact your local or state electrical licensing board.
In addition to licensing, many electricians choose to pursue certifications or registrations from organizations such as the National Electrical Contractors Association (NECA). These certifications demonstrate a higher level of knowledge and skill in the field of electrical work. Electricians may also be required to take continuing education courses in order to maintain their licenses or certifications. To find out more about these options, visit NECA's website for details on available certifications and registrations.
Advancement
Advancement opportunities for electricians are plentiful and varied. After meeting some basic experience of working with lighting systems, repairs electrical, maybe some residential service experience, or some entry level electrician tasks as a commercial electrician; as well as working as a qualified current apprentice electrician, journeymen electricians may advance to become master electricians. This involves taking on more responsibility, such as supervising other electricians, designing electrical systems, and performing inspections. Master electricians also have the ability to obtain licenses in multiple states or jurisdictions.
Electricians may also find opportunities to advance to supervisor or to other roles in project management. These positions involve overseeing the work of other electricians, managing budgets and timelines, and ensuring that all safety regulations are followed. Supervisors must have excellent communication skills and be able to handle difficult situations with diplomacy and tact. They must also be knowledgeable about the latest technologies in the field of electrical engineering so they can make informed decisions about projects. To achieve master electrician status, you need a first-rate, extensive knowledge of electronic equipment, equipment issues in case of emergency, equipment reliability and wiring systems.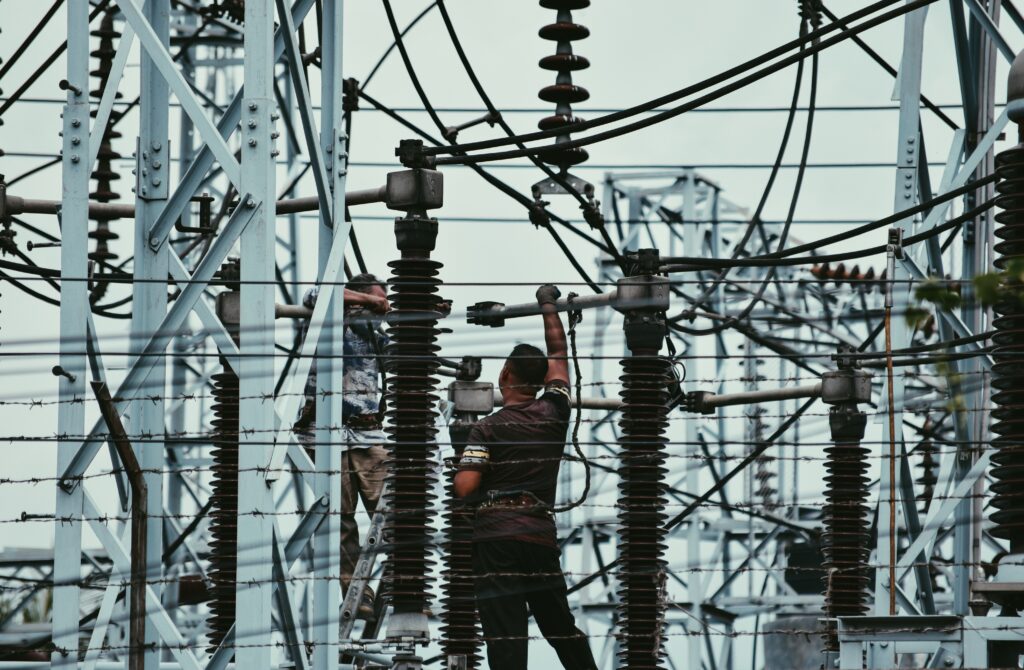 Important Qualities to have For an Electrician Job
Electricians must possess a variety of important qualities in order to be successful. Color vision is one of the most important qualities for electricians, as they must be able to identify electrical wires by color. Additionally, critical-thinking skills are essential for electricians, as they must be able to analyze and interpret data from tests in order to diagnose problems. For example, when an outlet is not working, electricians may use a multimeter to check the voltage, amperage, or resistance in order to determine the best course of action.
Customer-service skills are also important for electricians since they often work with clients directly. Electricians need to be able to communicate effectively with customers and explain their findings in a way that is easy for them to understand. Additionally, electricians should have good problem-solving skills so that they can quickly and efficiently address any issues that arise during a job. By possessing these qualities, electricians can ensure that their customers are satisfied with their work.
Source: (ziprecruiter.com)
Several Examples of Electrician Jobs That Are Currently Available 
Industrial Electrician
The electrician gaining industrial experience is a full-time position responsible for the installation, repair and maintenance of electrical facility equipment and parts in the Vest manufacturing plant. This position requires an individual with strong technical skills, as well as excellent problem solving abilities. The Industrial Electrician will be responsible for troubleshooting and repairing any electrical issues that arise in order to keep production and manufacturing equipment running smoothly.
The successful candidate must have experience working with industrial electrical systems, including wiring, motors, circuit breakers, transformers, relays and other related components. They must also possess good communication skills in order to effectively communicate with other members of the team. In addition to this, they must be able to work independently and efficiently on night shifts. This is a great opportunity for someone looking to develop their career in industrial electrician work.
Source: (ziprecruiter.com)
Service Electrician (210301)
The Service Electrician (210301) is a highly sought after profession in the electrical industry. This role requires individuals to be knowledgeable in all aspects of electrical systems and components, as well as being able to troubleshoot and repair any issues that arise. Service electricians are responsible for installing, maintaining, and repairing electrical wiring, fixtures, power panels and equipment. They must also be able to read blueprints and diagrams in order to properly install or repair any system.
Service electricians must have excellent problem-solving skills in order to diagnose and fix any issues that may arise. They must also be able to work safely with electricity while following all safety protocols. In addition, they must have good communication skills in order to effectively communicate with customers or other professionals on the job site. With the right qualifications and experience, service electricians can find rewarding careers in a variety of industries such as construction, manufacturing, healthcare, hospitality, and more.
Source: (ziprecruiter.com)
Electrician Journeyman
The electrician journeyman is a highly skilled and experienced professional who has completed an electrician apprenticeship program and passed the necessary tests to become certified. They are responsible for installing, maintaining, and repairing electrical systems in both residential and commercial settings. Electricians must be knowledgeable of all safety regulations and codes when working with electricity.
Electricians must have excellent problem-solving skills as they often need to troubleshoot issues with existing wiring or equipment. They must also be able to read blueprints and diagrams in order to properly install new systems. Electricians may work independently or as part of a team depending on the job requirements. With the quick apply option, electricians can quickly find jobs that match their skill set and experience level without having to search through hundreds of postings. This makes it easier for them to find employment opportunities that fit their needs.
Source: (ziprecruiter.com)